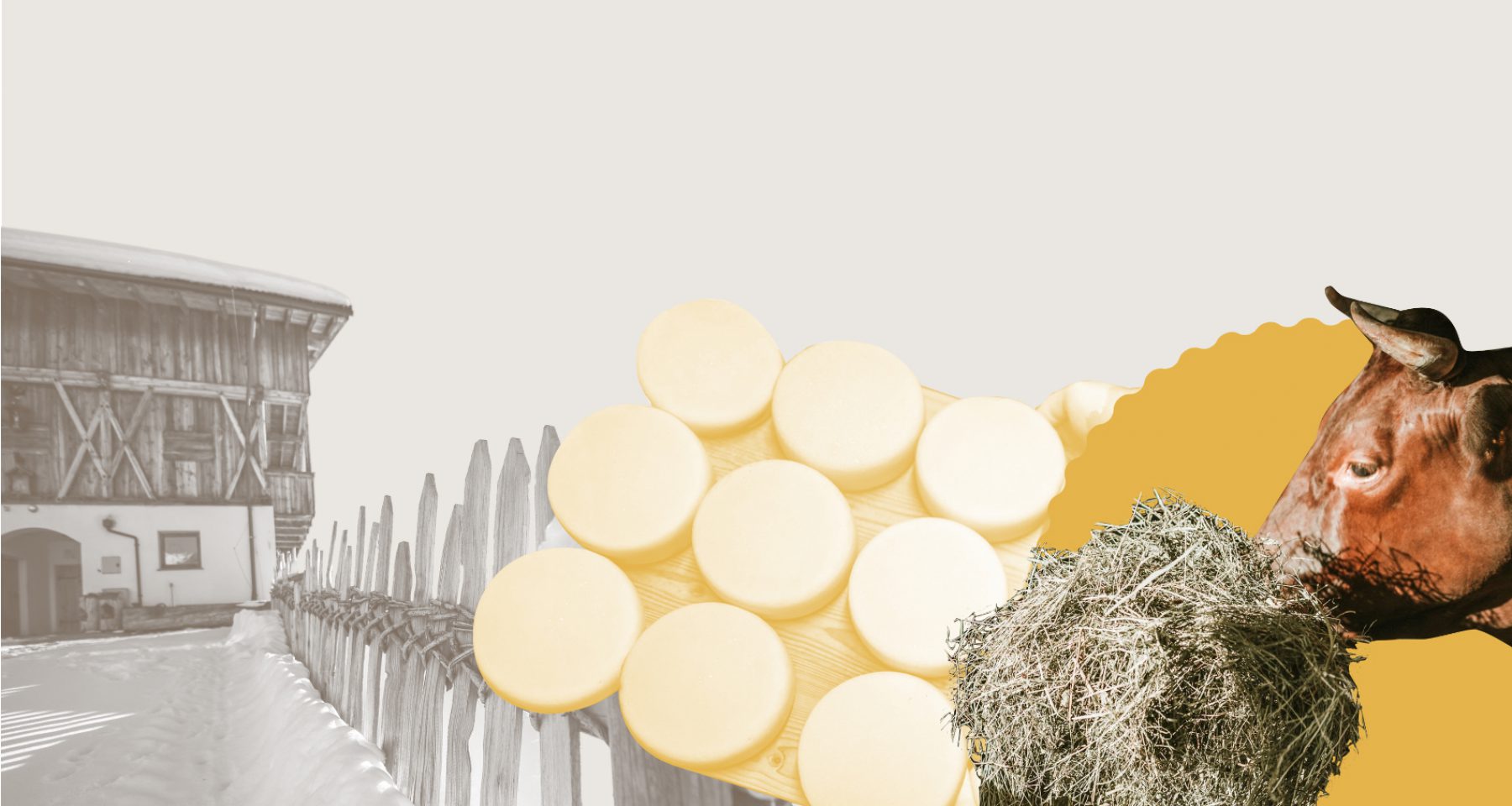 Tradition – Craftsmanship – Passion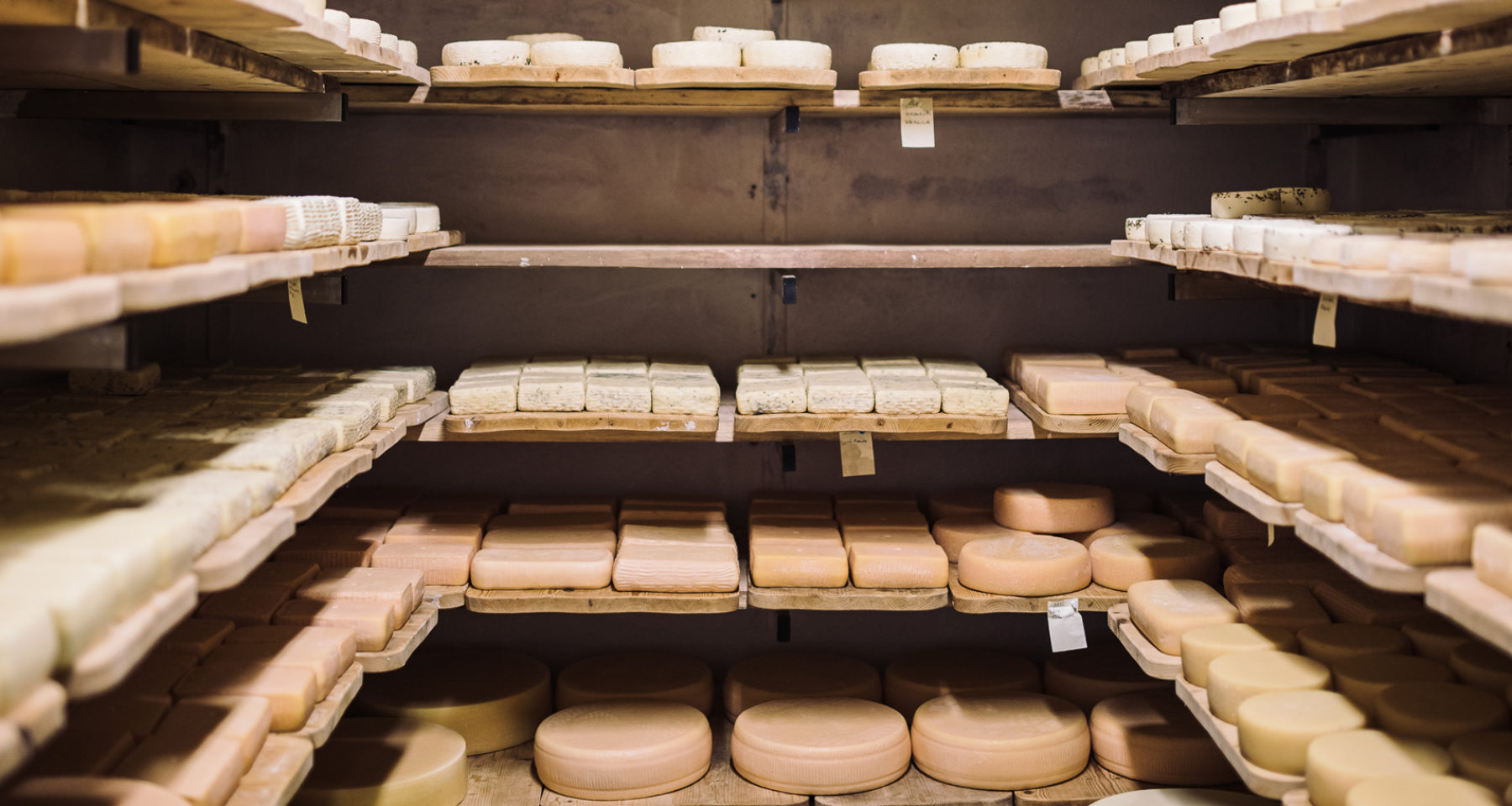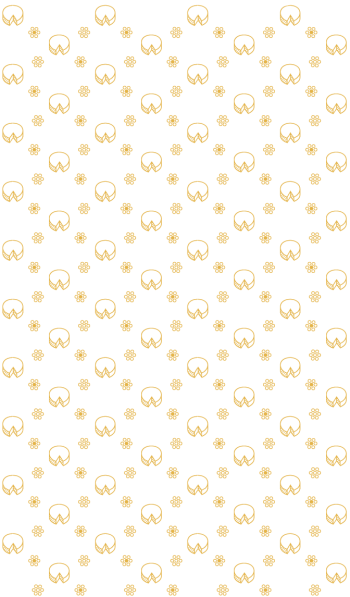 Tradition in prefection. Respect, foster and value nature. Harvest, process and value its products. This is passionate agriculture.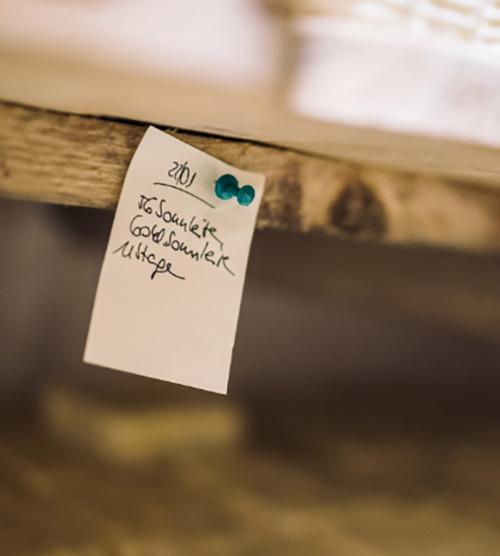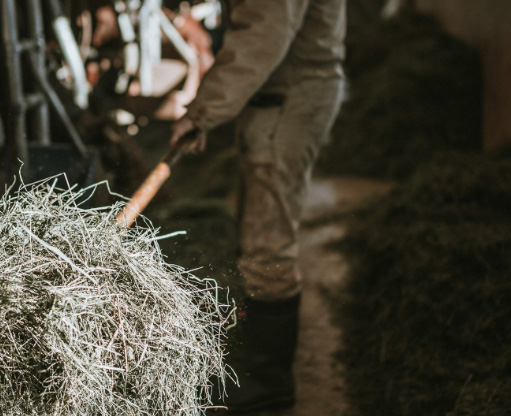 In order to produce the best dairy products, we use nature's most delicious treasures.
Nature in its purest and most pristine form. We have 15 Pinzgauer dairy cows. We raised them with milk when they were calves, then we let them grow big and strong by feeding them with natural food rich in herbs. They only drink fresh spring water from the mountains and are treated with homeopathic measures, should they ever get sick. We also regularly smoke out their stables with herbs. We take care of them every single day. This way we get the best hay-milk from them, that we process into our fresh dairy products every day. Delicious and uncomparable.
You need enthusiasm to make cheese.
Grandma Anna already had this enthusiasm way back in the day. She kept working on her dairy creations with loads of patience and joy, and carefully documented all of her production steps. That is how we came to have the recipes for the delicious products we offer today: our intensely flavoured cheeses, our delicate natural yogurt, our mild farmer's butter and our little whey candies.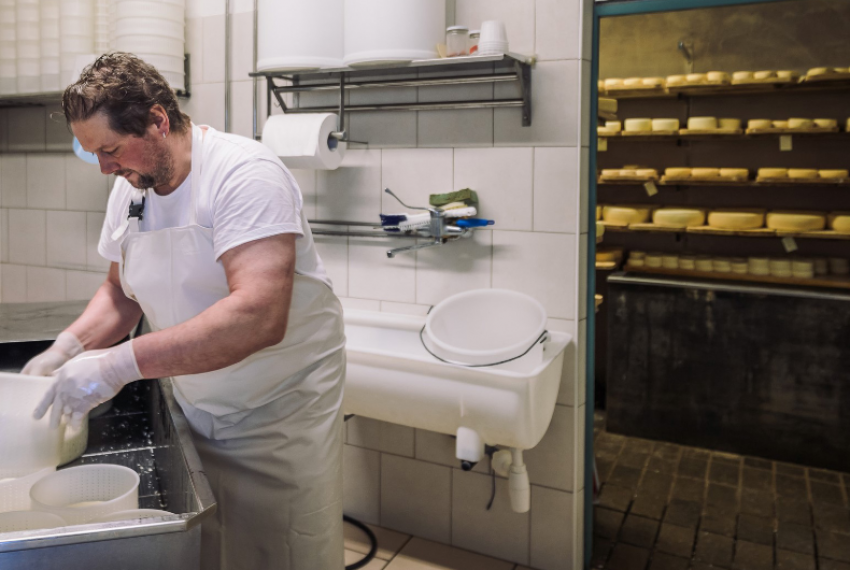 1)
Karl adds natural calf rennet and lactobacilli to the fresh raw milk. These cultures are cultivated especially for the Hochgruberhof and are essential to making the delicious Alpine cheese. Through them, the milk clots and then needs to rest for 30 to 40 minutes before it is ready for the next production steps. The resulting curd is then cut using a cheese harp, after which it is placed in forms of different sizes. These forms need to be turned around a few times a day, so the whey can run out.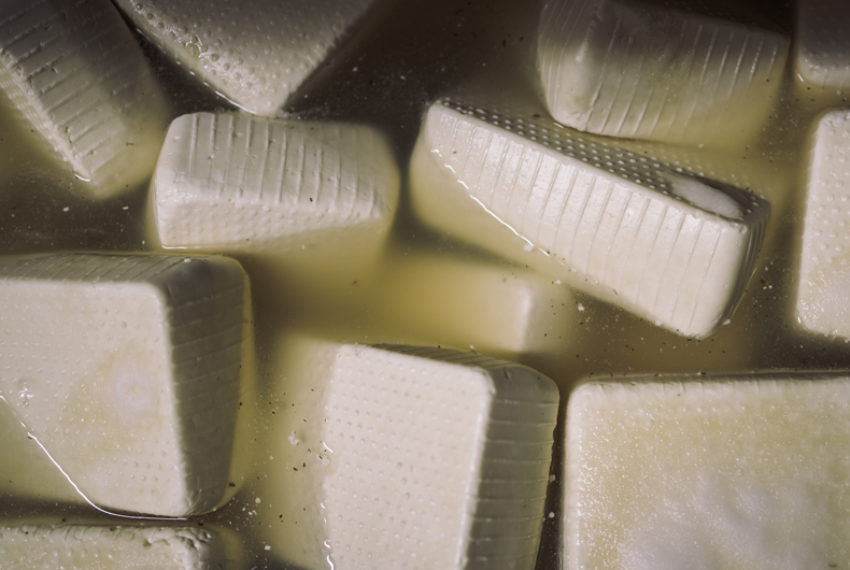 2)
The soft wheels of cheese are placed in a salt bath the next day. Depending on the size, this can take any time between 80 minutes and 3 days. The salt is absorbed, moisture is released and a natural rind is formed. The cheese is now placed upon spruce wood for 8 to 10 months in the natural maturation cellar.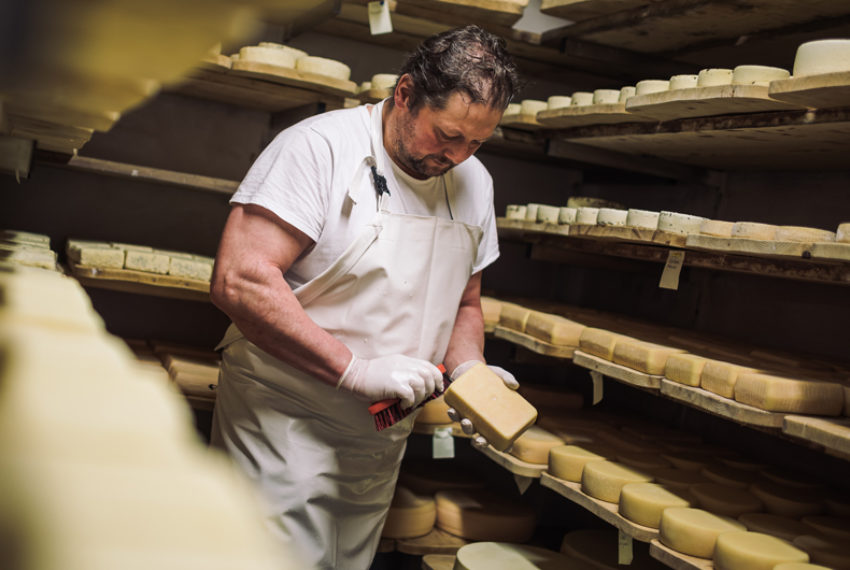 3)
In order to get the best end product it is extremely important to take good care of the wheels of cheese during the maturation process. Each and every one of them is checked on a daily basis. They are turned and washed when needed. It is this special care for our products that distinguishes us from all the other cheese makers. This is what turns our Alpine cheese (also known as 'the king of all cheese varieties') into a masterpiece beyond compare.
Step by step guide to making Alpine cheese...
Our stars
for your culinary enjoyment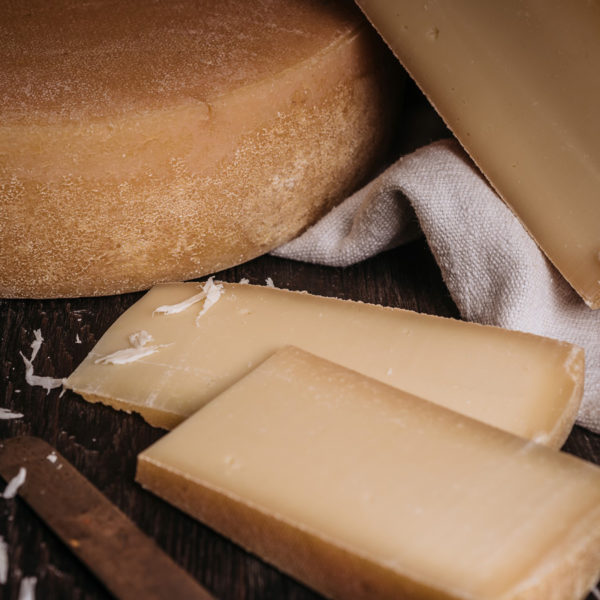 Hochgruber Mountain cheese
MATURATION: ca. 8 months
WEIGHT: ca. 9 kg
Flavourful pressed alpine cheese made from partially skimmed hay-milk. Parmesan-like.
Nussila
MATURATION: ca. 4 weeks
WEIGHT: ca. 240 g
Flavourful and creamy soft cheese with roasted walnuts. Natural fat content refined with nut liquor.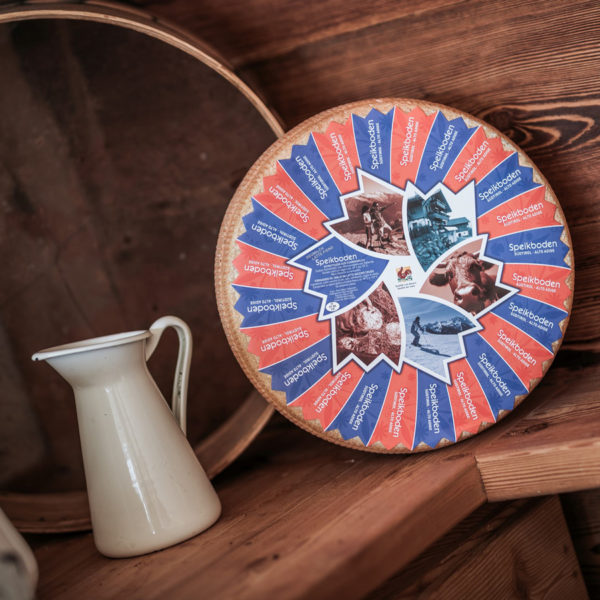 Speikboden
MATURATION: ca. 5 months
WEIGHT: 4,5 up to 5 kg
Flavourful creamy alpine cheese made from partially skimmed hay-milk.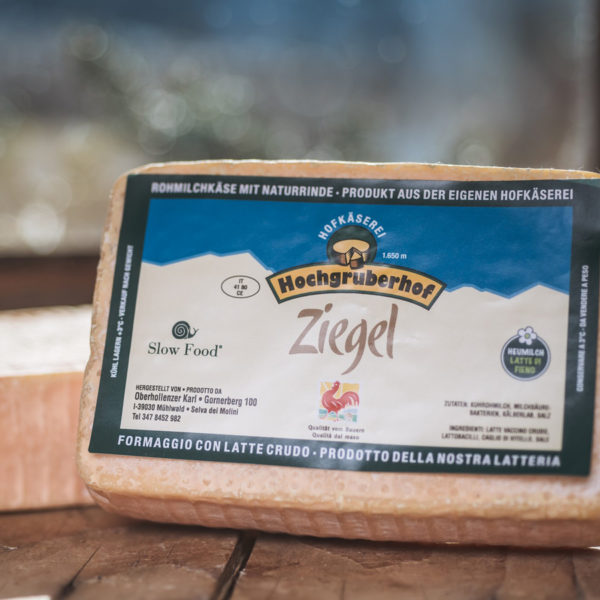 Ziegel
MATURATION: ca. 8 weeks
WEIGHT: ca. 600 g
Flavourful cheese made from partially skimmed hay-milk. Slowfood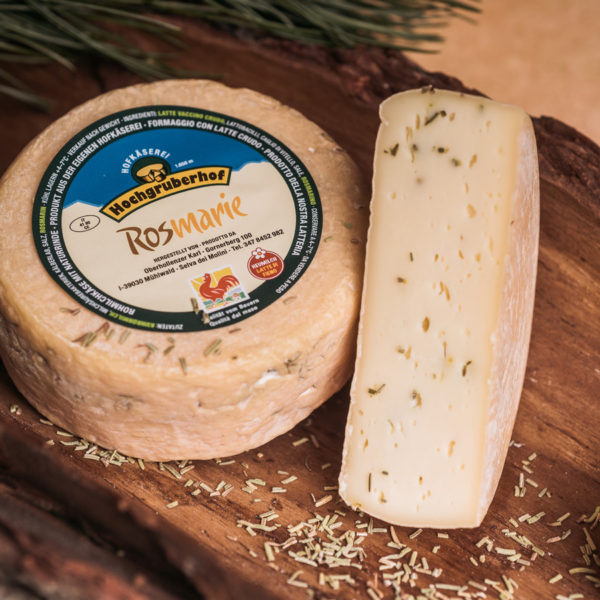 Rosmarie
MATURATION: ca. 6 weeks
WEIGHT: ca. 300 g
Flavourful cheese made with rosemary and partially skimmed hay-milk.
Kräuterkörbl
MATURATION: ca. 6 weeks
WEIGHT: ca. 350 g
Creamy and flavoursome soft cheese with parsley, dill, celery and basil. Natural fat content
Sonnseiten
MATURATION: ca. 6 weeks
WEIGHT: ca. 230 g
Mild flavoured soft cheese with natural fat content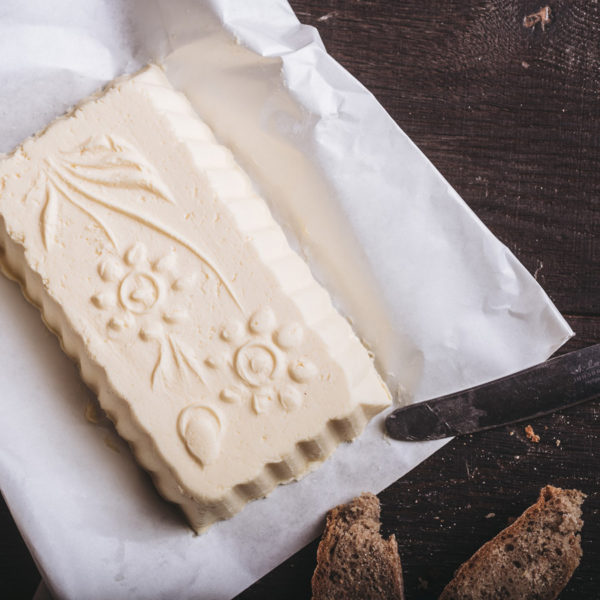 Butter and Yogurt
Mild farmer's butter made from raw cream, filled into different moulds with various designeamy natural yogurt